Sale!
$42.97
Large Oval Copper Beverage Party Tub
Out of stock
Description
The Copper Leaf Oblong Party Tub is a classic and practical way to celebrate your next outdoor gathering. This huge party tub is made of durable copper metal with a leaf pattern relief and copper handles. Fill it with ice and beverages and let the party begin. It is the perfect over sized ice display for your next party or event measuring 21x12x8″. Copper Tub doubles as a beautiful planter or flower holder.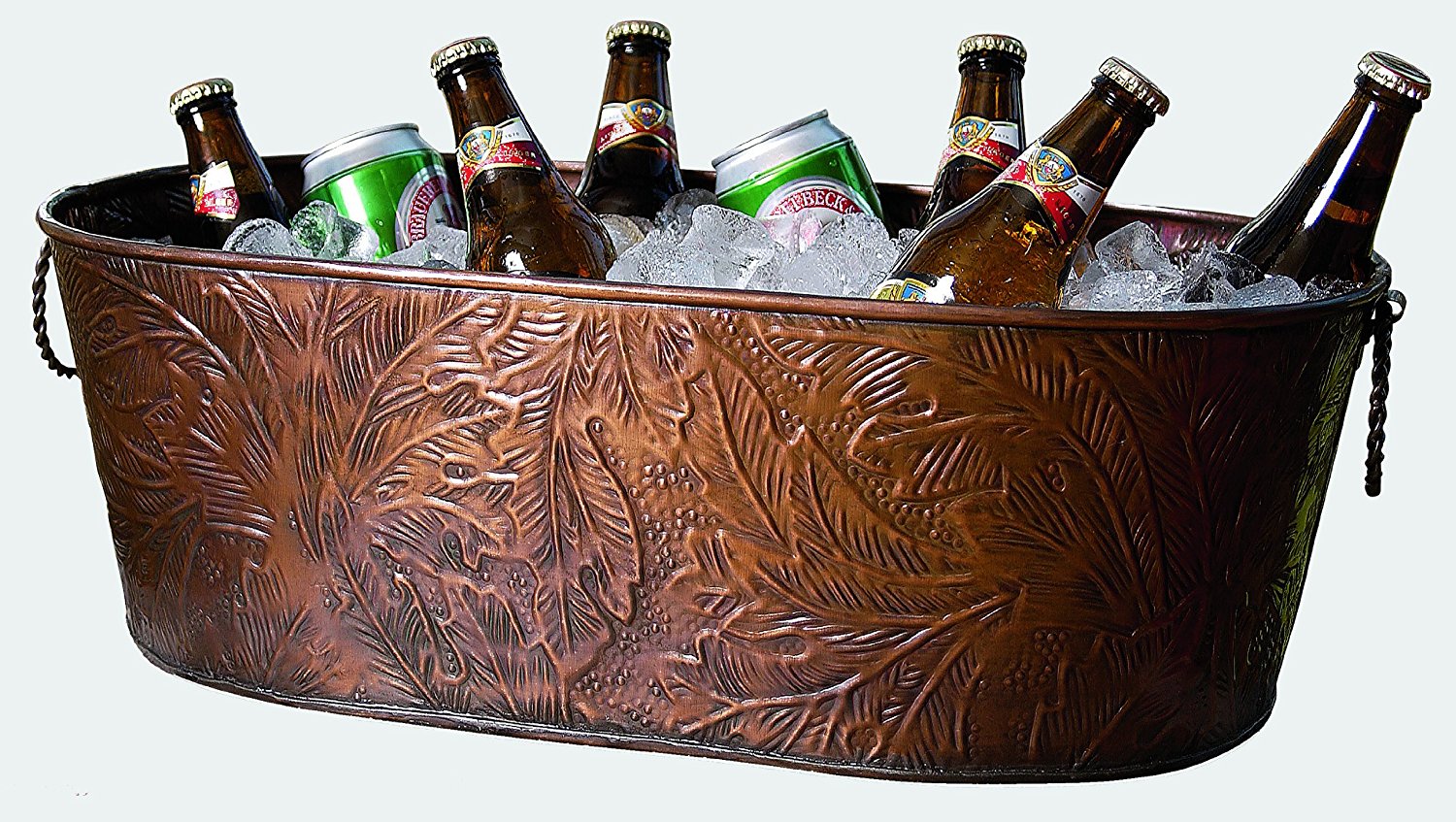 When it comes to ice tubs for parties or weddings, this copper beverage tub is all you need. It's large size, 21x12x8, will accommodate all your drinks and ice in this cooler bucket, chiller tub.

This durable steel tub has a beautiful copper finish with a leaf pattern relief that adds an extra touch of class to every party or event that you host.

The large Oval Tub shape enables it to hold more of your party drink beverages and the bronze metal handles make it easy to carry in order to better serve your guests.

The large size of this beverage tub also makes it an ideal ice bucket for restaurants and bars.

When not in use as an ice tub or drink cooler, this tub can be used as a beautiful planter bucket or flower holder.