You cannot add "Dish Drying Rack In Sink, On Counter, Or Expandable Over the Sink Dish Drainer with Utensil Holder" to the cart because the product is out of stock.
Sale!
$32.97
Bamboo Expandable Utensil Tray Drawer Organizer
Out of stock
Description
This Large Bamboo Expandable Drawer Organizer functions as a large utensil organizer, perfect for keeping a tidy drawer. Keep utensils or desk supplies organized and conveniently stored with this stylish, wooden kitchen or desk organizer.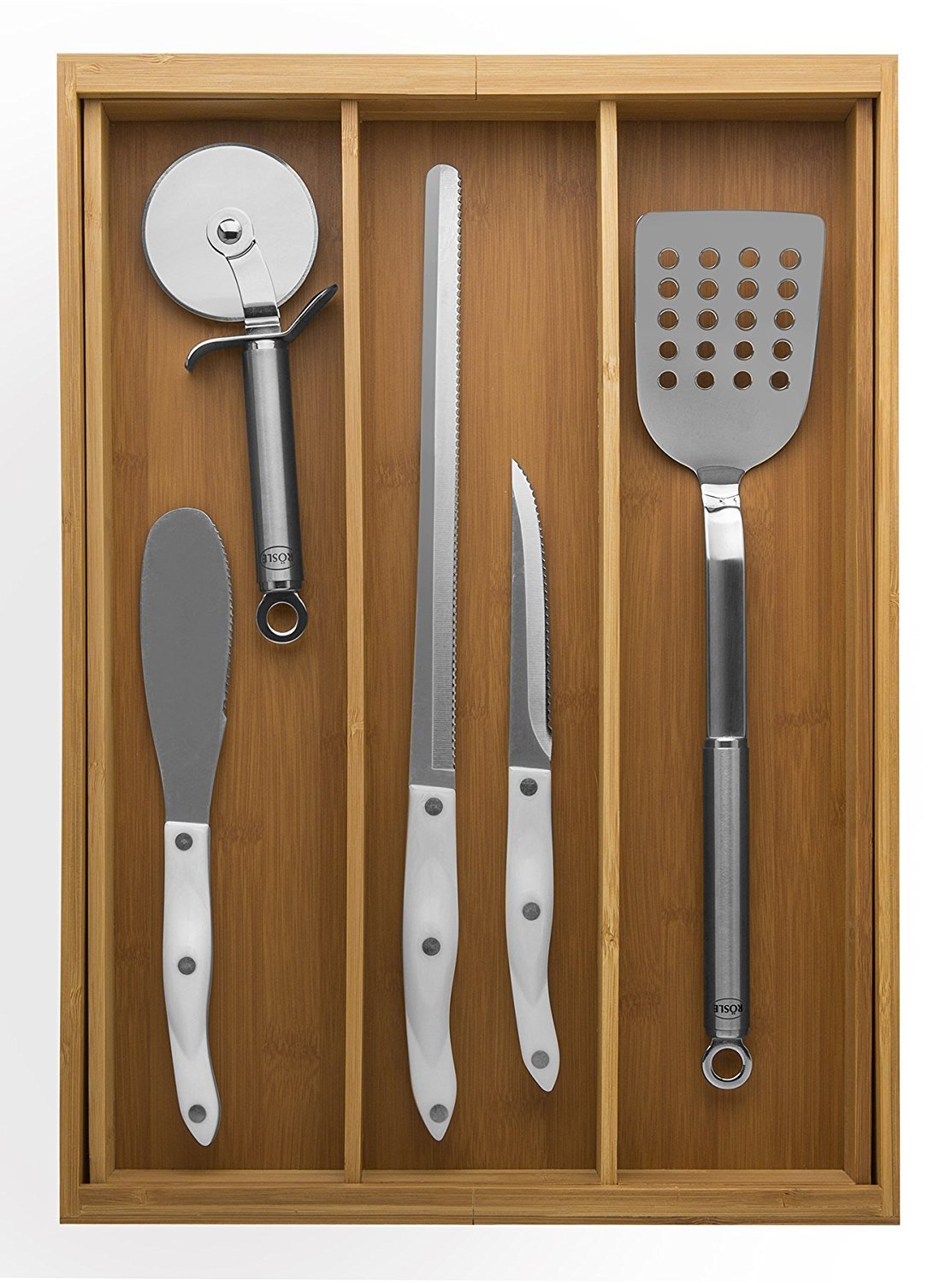 This wooden utensil tray is extremely versatile with its expandable features.
Made of quality renewable Bamboo; strong, dense & versatile.
Large drawer organizer tray measures 18x13x2 inches. Expand to 22 inches.
Expanding Drawer Organizer is lightweight & easily moved as needed. Clean with a damp cloth.
Perfect for organizing your kitchen utensil drawer or for desk drawer organization.